International work field, operating from Arnhem
Global Account manager / Sales Manager
An unique job where you can use your sales skills in a complex medical world and where your proposition will contribute to the quality of healthcare in Europe and beyond.
Vervuld
Account manager/ Sales manager
As an account manager based in Arnhem you will sell the EAU's medical communication and education solutions. You will find the best fit sponsors and participants for each event. Your role is to enhance existing relationships and to develop new opportunities to ensure the renewal of existing offerings and to expand the business. You will be employing advanced sales strategies and tools to position the educational value and economic impact of the EAU products and services to all clients. Your (potential) clients are key players in the pharmaceutical sector and in the MedTech industry. You will join a dynamic team and work closely with the medical professionals.

• Develop long term client relationships (50% New Business);
• develop and execute account plans;
• develop and manage a funnel of (sales) activities;
• document and report sales activities in a CRM system;
• collaborate closely with the marketing, medical information and IT teams.
Your profile
To be able to discover new markets and communicate with global and European directors in the pharma and MedTech you will have to be a smart communicator with a convincing personality. This means we are looking for an account manager with an well founded interest in what is happening in the medical world. Knowledge of EFPIA and MedTech Europe code of conduct is a big advantage. You will need a strong personality, patience and a tactful approach to be successful in this demanding sector. The EAU will provide you with an exceptional proposition as they are known to be the best urological scientific association in Europe and beyond. Also they develop unique guidelines. Furthermore we are looking for a candidate that meets the following requirements:

• Education on HBO + level (bachelor degree);
• native English or fluent;
• > 2 years' experience in B2B consultative selling (in publishing, new media , events or similar);
• specific interest in science and the medical field;
• preferably living near Arnhem.

The offer
We offer an independent role with an attractive salary package. You will enjoy an result driven job in the fascinating, scientific and medical world. A job where you will be able to contribute to the quality of healthcare worldwide.

• Annual gross salary € 50.000 - € 65.000 (incl. 8% holiday allowance);
• 80% pension contribution;
• 25 vacation days;
• other fringe benefits such as a smartphone, a notebook and a yearly profit share.
European Association of Urology
The European Association of Urology is a scientific association with currently well over 16,000 members. Members are medical professionals working in the urological field or related medical specialties. The EAU offers an extensive package of products and services relating to science, education and publications to its members. Almost all of the logistics related to these activities are concentrated in a central office, based in Arnhem, The Netherlands. The EAU has a strong commitment to translating medical science to education. Comprehensive, creative, tailor made educational formats and medical medias are offered to the pharmaceutical, medical device and biotechnological companies and associations around the world. The EAU organises some of Europe's most respected scientific urological congresses and meetings. The Annual EAU Congress attracts more than 13,000 participants each year! Throughout the year, the EAU's Sections also organise highly-specialised meeting, masterclasses and courses on urological topics. For the EAU Sales Department we are looking for an enthusiastic and commercially driven account manager.
Sollicitatieprocedure
Does this sound like your perfect job? Please send us your C.V. (in English) and a short motivation by mail. You can use the orange button (beneath the job description on our website) to react directly www.avdiensten.nl.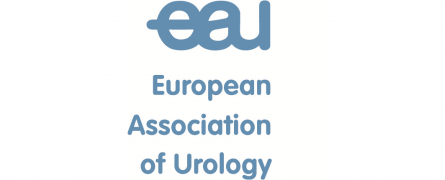 Sandra Adank
Consultant & Coach
Bezoekers van deze pagina bekeken ook deze banen: